个人简历
冯林, 博士生导师

北京航空航天大学"卓越百人"副教授;
北京市科技新星获得者;
IEEE Robotics & Automation Society, Technical Commitee on Micro/Nano robotics and Automation (IEEE国际微纳米机器人技术委员会委员)(全球仅30人左右)
机械制造及自动化系实验室 副主任;
北京市医工交叉高精尖中心 特聘研究员;
北航歌尔潍坊研究院,智能机器人与微纳制造中心 副主任;
国际学术杂志Science合作刊物"Cyborg and Bionic Systems"的编委Associate Editor
国际学术杂志"Bioengineering"的Associate Editor

国际学会ICRA(The International Conference on Robotics and Automation)和IROS(The IEEE/RSJ International Conference on Intelligent Robots and Systems)的Associate Editor
生物制造工程分会,仿生生物制造与植入介入器械,副主任委员;

苏州高新区科技创新创业领军人才

苏州吴中区机器人创新创业领军人才
冯林老师团队主要集中在多场控制的微纳米机器人方面研究。微纳米机器人难题在于如何实现高精度无污染、非接触操作,针对这些难题课题组主要取得以下成果:(1) 率先提出了基于活细胞的磁控细胞机器人,可以进入血液循环系统并完成实体肿瘤的杀伤,论文发表在Small,AIS,Lab chip等封面文章;(2)提出零摩擦、非接触磁场和超声悬浮耦合驱动新方法,发表在机嚣人顶级杂志IJRR,APL,JAP等;(3)实现基于微机器人的细胞克隆流水线加工方法发表在芯片上实验室Lab chip,Biomicrofluidics,IJMS,Advanced Intelligent System.等杂志;谷歌学术他引700多次。相关研究在国际机器人大会ICRA,IROS等获奖9次,2019年开始一直担任微纳机器人分会编委以及分会主席。
2013年获得JSPS学者,2016年获得北航"卓越百人",2018年获得北航"青年拔尖人才"资助,2019年获得"北京市科技新星",2019年获批国家重点研发智能机器人专项"靶向药物输送场控微纳米机器人精准化技术与医用基础研究"重大课题资助。累计发表中英文学术论文100余篇,出版教材一部《微纳米机器人概论》,出版英文合著一部《Field-controlled micro-nano manipulations and micro-nano robots》,SCI论文40篇,Small封面一篇,Lab chip封面二篇,Advanced Intelligent System封面一篇,IEEE国际会议论文共计50多篇。负责、参与国家以及省部级重大项目15余项。研究主要集中在场控微纳载药机器人,建立靶向药物输送微纳机器人一体化制造与多场驱动技术体系,为新一代微纳米机器人制备及控制提供理论及方法支持。细胞生物学、生物制造以及再生医疗等领域中,细胞组织级的精密操作显得极为重要,比如克隆、体外受精、人工诱导多能干细胞生长成型等。传统的细胞操纵方法大多采用体积庞大的微操作机械臂,其精度低、可重复性低、价格昂贵、效率低下。因此为了解决这一几十年不变的陈旧技术,我们设计开发出了新型磁控微型机器人,应用于单细胞操作。其具有精度高、控制简单、可重复性高等优势。该微型机器人由磁性材料加工而成,封装于微流控芯片中,通过利用外界磁场的自动化控制,可以有效避免外界环境对细胞的侵染,并极大的提高了操作控制精度。
Lin FENG received the Master of Eng. degree from the Tohoku Univ. Japan in 2011. He received Dr. of Eng. from Nagoya University in 2014. Since 2014, he was research fellow of Department of Micro System Eng., Nagoya University and hired by JSPS by Japanese government. Since 2015, he is researcher of Department of Intelligent Transportation System (ITS) in Nissan Motor, Japan .Since October 2016, he is Associate Professor of Department of Mechanical Science & Engineering, Beihang University. He is mainly engaging in the research fields of micro- and nano-robotics and its application to the micro- and nano-assembly and cell manipulation, bio-automation systems, medical robotic systems, Micro and Nano Electro Mechanical Systems, intelligent robotic systems.

研究方向:

1. 靶向药物输送场控微纳米机器人精准化技术与医用基础研究;
2. 自主式姿态可控胃肠镜用胶囊机器人;

3. 微纳米级高通量高精度大输出力光电镊微操作系统;
4. 人工智能在医学影像自动读片方面的应用;
5. 可变形磁流体机器人;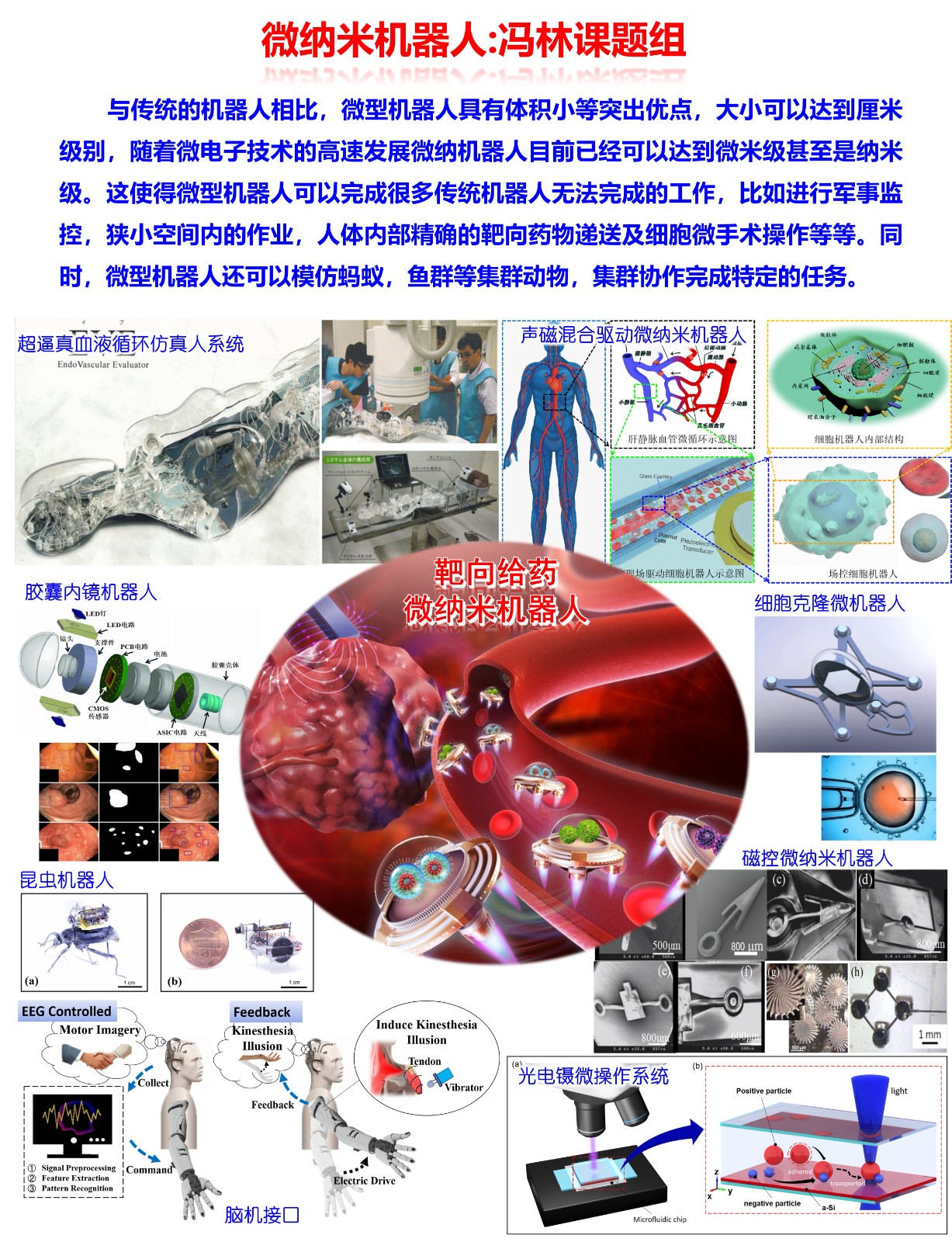 实验室环境: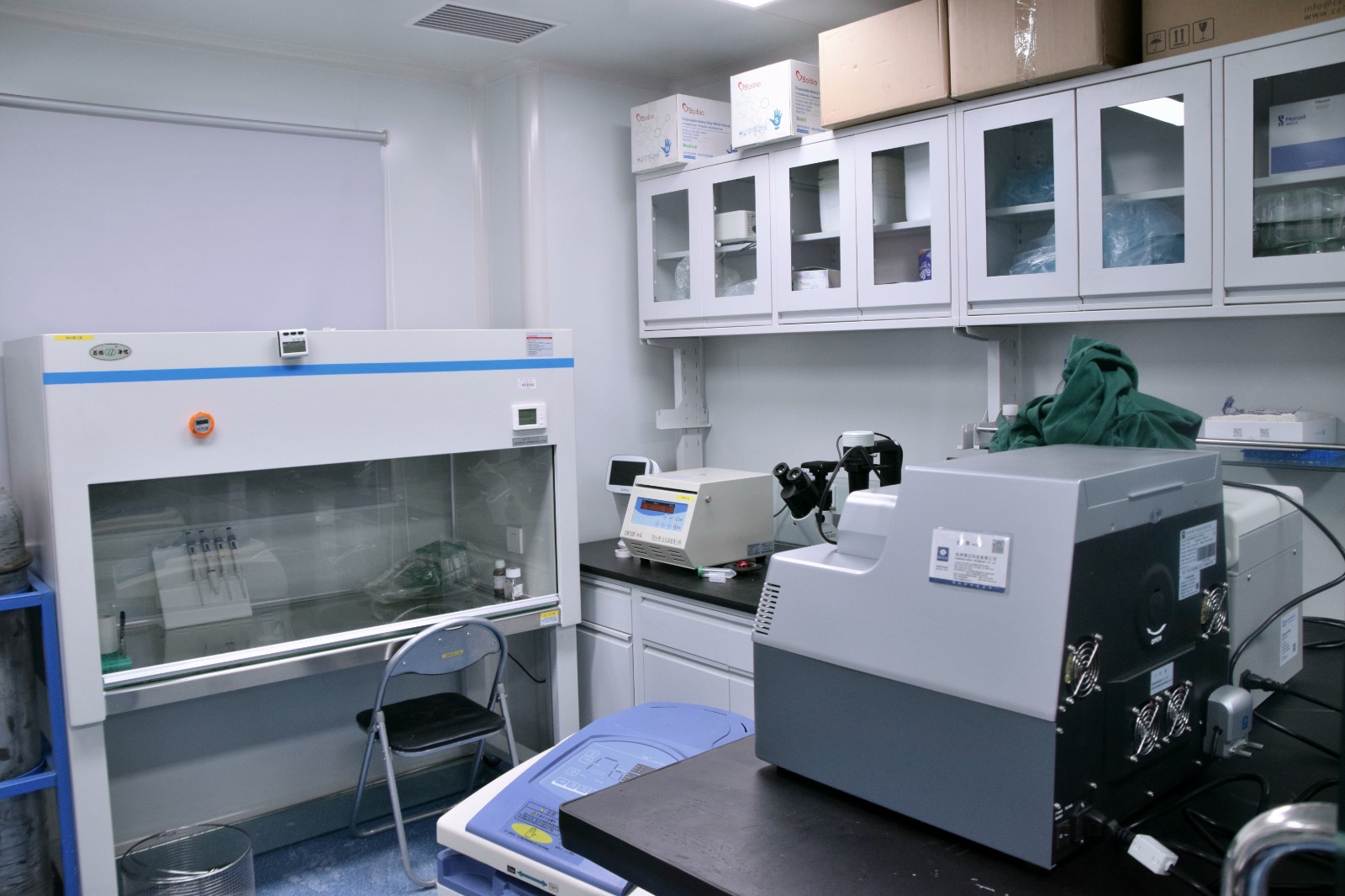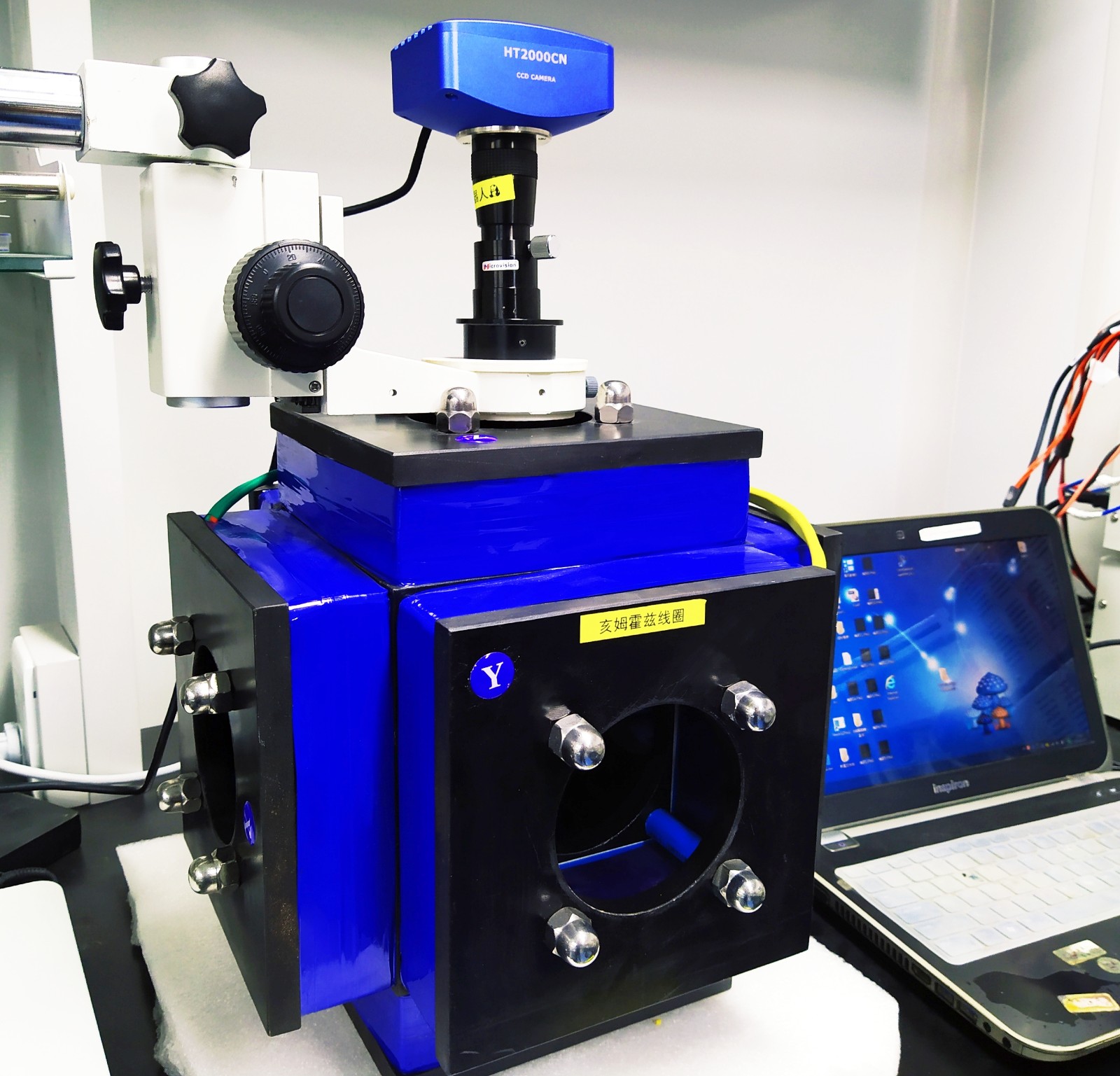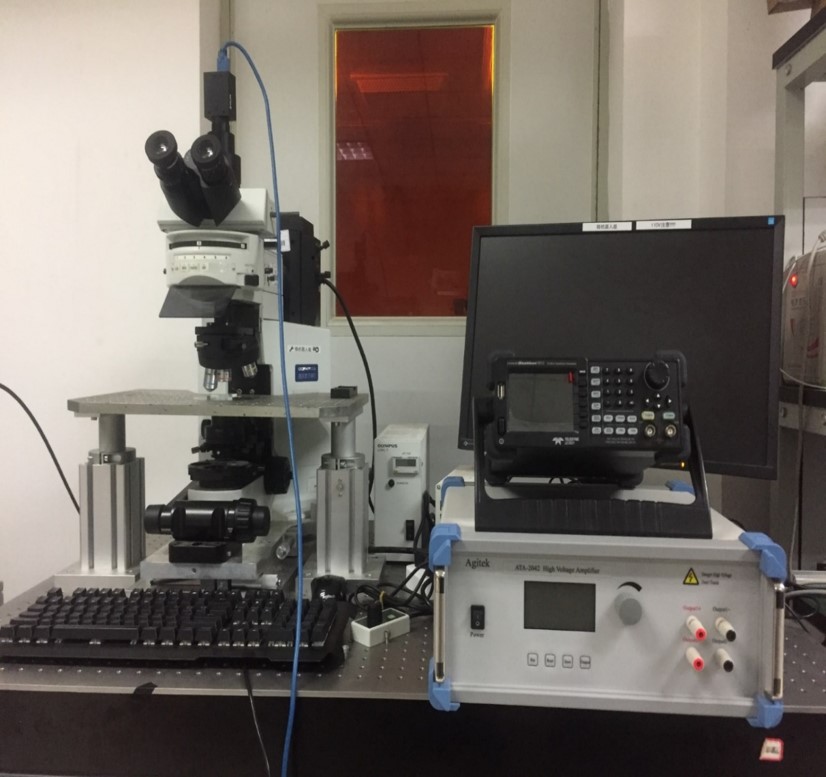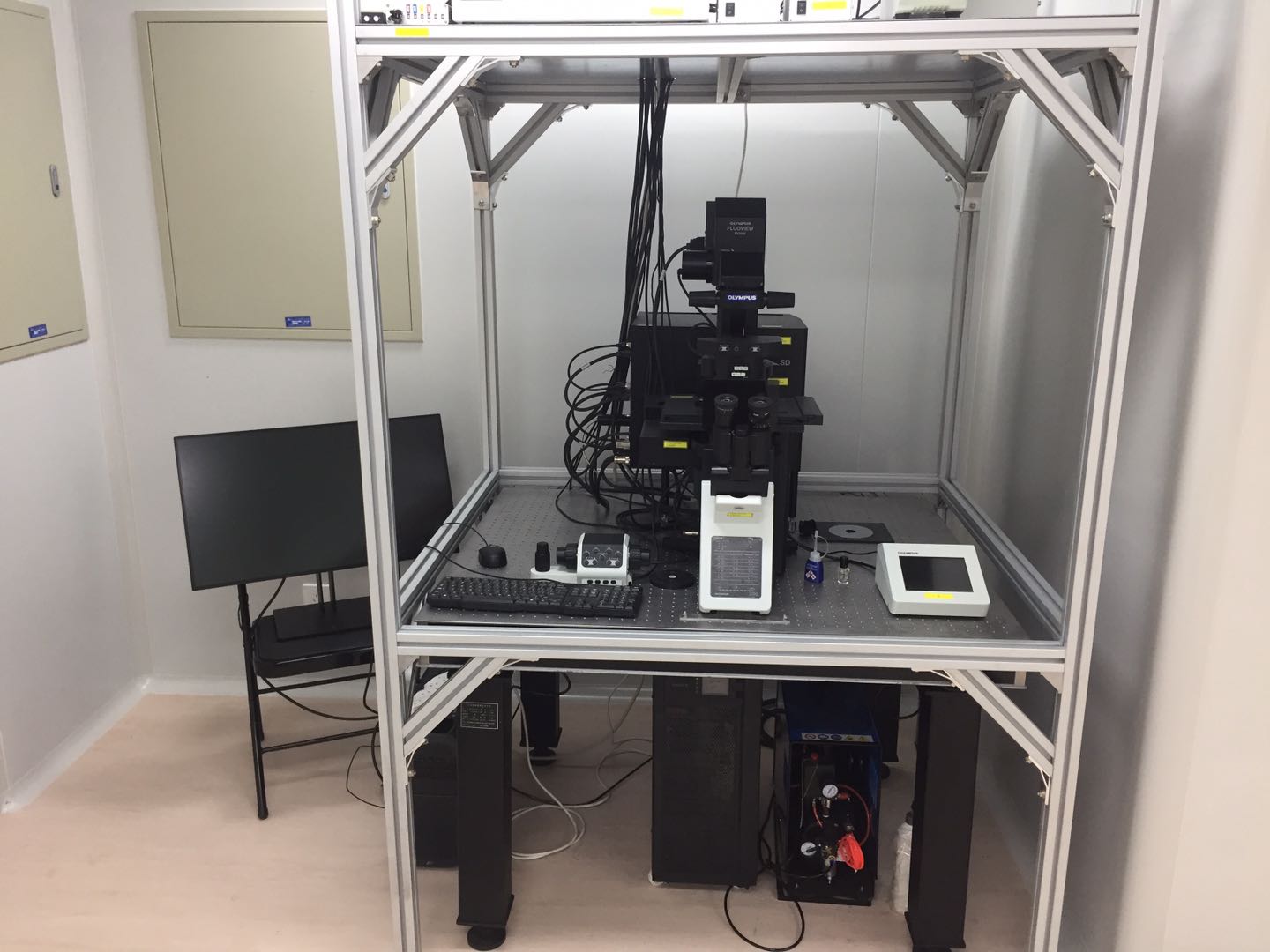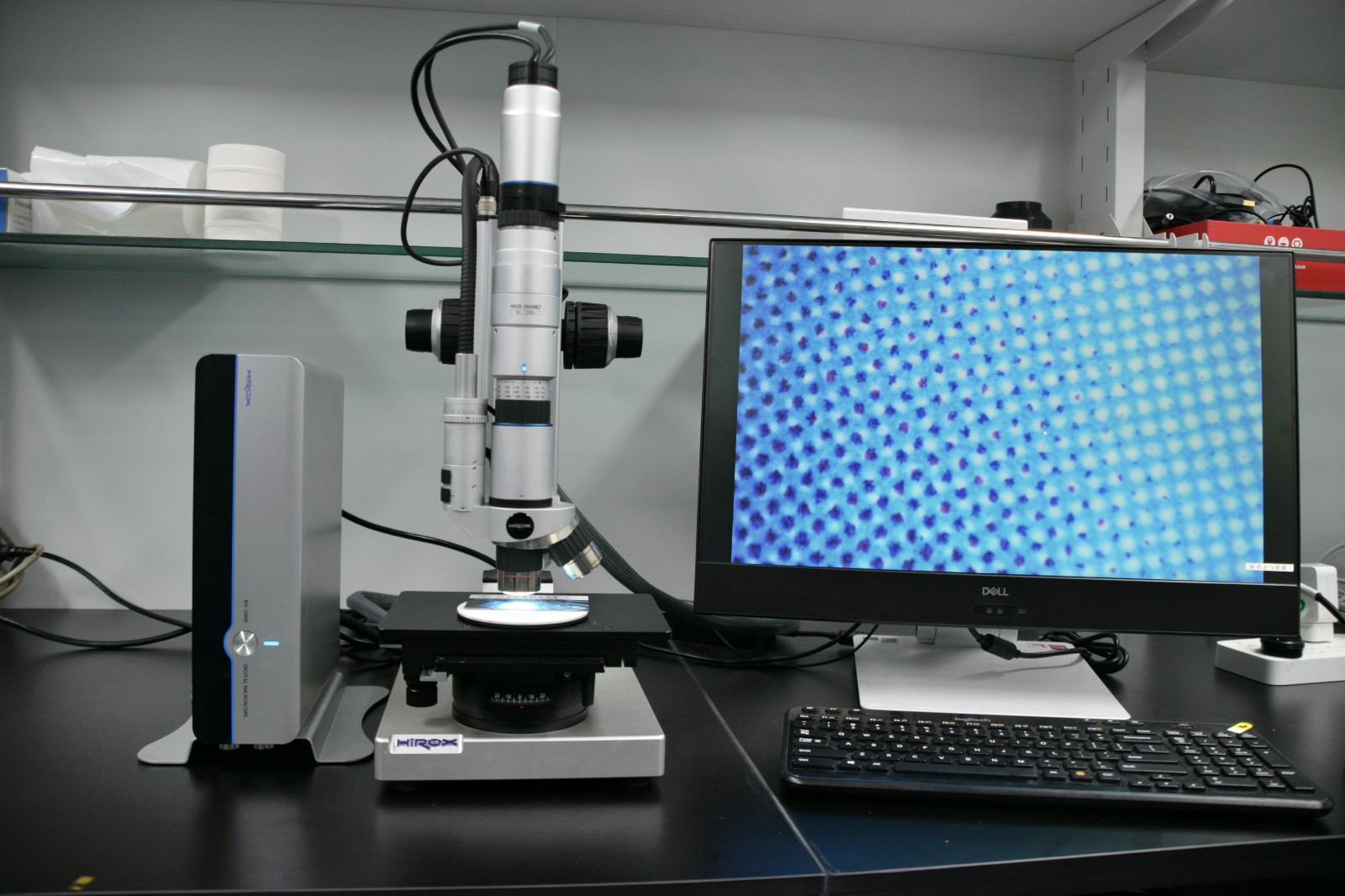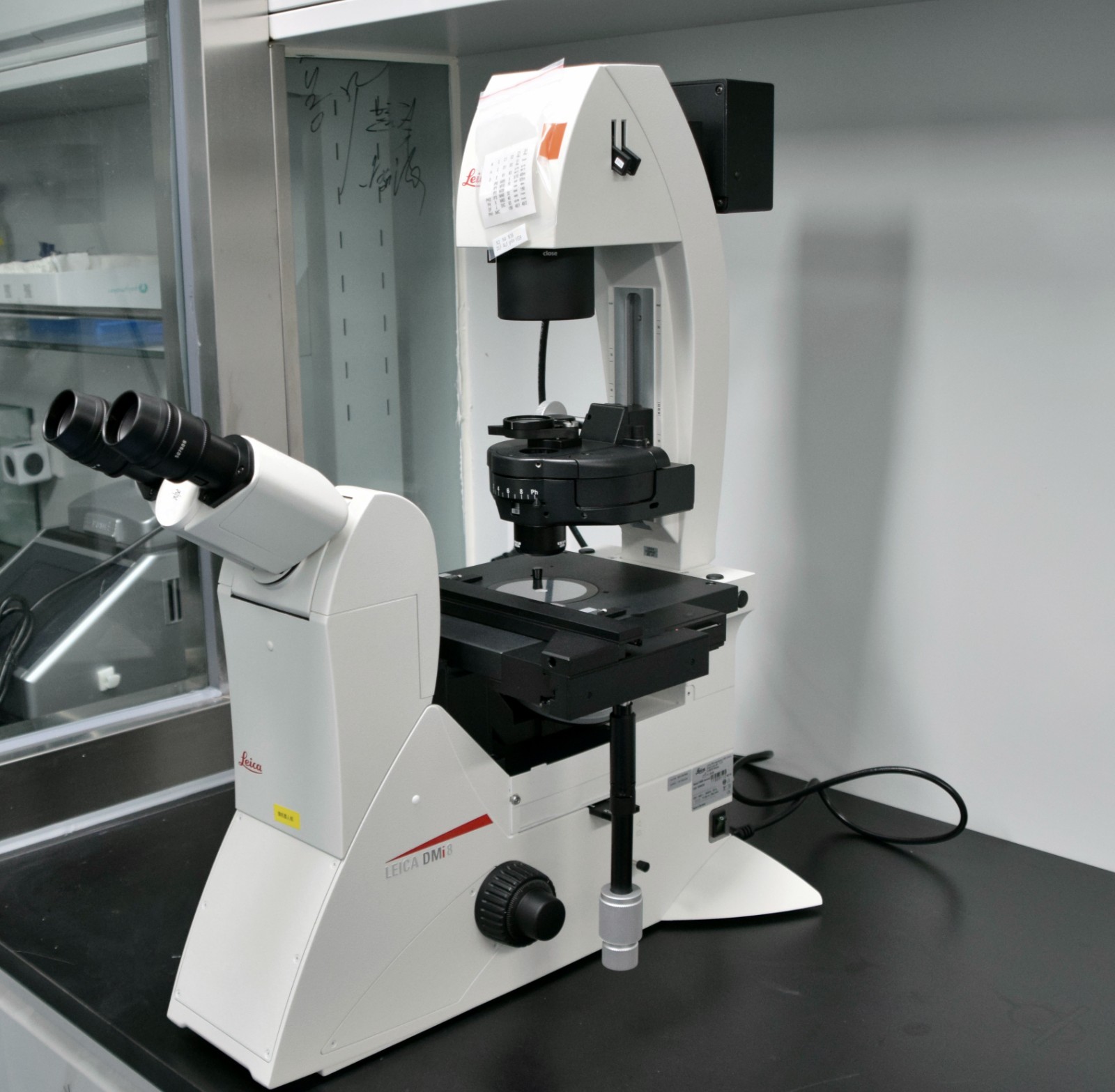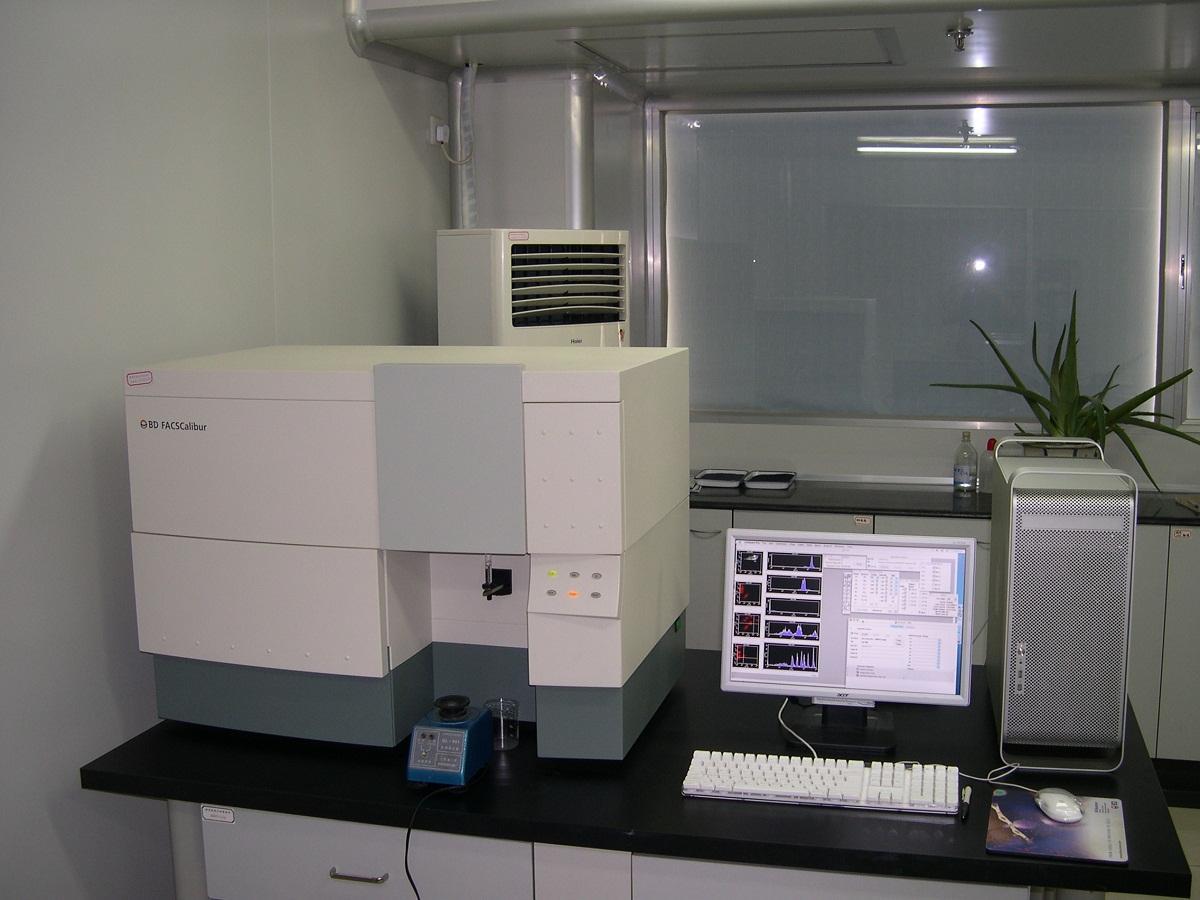 论文列表:
[1] Zhang, Wei; Song, Bin; Bai, Xue; Jia, Lina; Song, Li; Guo, Jingli; Feng, Lin*, (2021). Versatile acoustic manipulation of micro-object using mode-switchable oscillating bubbles: transportation, trapping, rotation, and revolution. Lab on a Chip
[2] Liang, Shuzhang; Gan, Chunyuan; Dai, Yuguo; Zhang, Chaonan; Bai, Xue; Zhang, Shuailong; Wheeler, Aaron; Chen, Huawei; Feng, Lin*, (2021). Interaction between Positive and Negative Dielectric Microparticles / Microorganism in Optoelectronic Tweezers. Lab on a Chip
[3] Dai, Y., Bai, X., Jia, L., Sun, H., Feng, Y., Wang, L., ... & Feng, Lin* (2021). Precise Control of Customized Macrophage Cell Robot for Targeted Therapy of Solid Tumors with Minimal Invasion. Small, 2103986. (封面)
[4] Xue Bai, Dixiao Chen, Yuguo Dai, Shuzhang Liang, Bin song, Jiurong Guo, Bofang Dai, Deyuan Zhang, Feng, Lin*, Bone formation recovery with gold nanoparticle-induced M2 macrophage polarization in mice, Nanomedicine: Nanotechnology, Biology and Medicine, 2021, 102457
[5] Bai, X. , Song, B. , Chen, Z. , Zhang, W. , & Feng, Lin*. (2021). Postoperative evaluation of tumour based on label-free acoustic separation of circulating tumour cells by microstreaming. Lab on a Chip. (封面)
[6] Zhou, X. , Zhang, D. , Huang, Z. , Song, X. , Liu, H. , & Feng, Lin* . Liftoff of a new hovering oscillating-wing micro aerial vehicle. Bionic Engineering, 18(3), 13.
[7] Chen, D. , Yang, Z. , Ji, Y. , Dai, Y. , & Arai, F. Feng, Lin* (2021). Deformable ferrofluid-based millirobot with high motion accuracy and high output force. Applied Physics Letters, 118(13), 134101.
[8] Liang, S. , Cao, Y. , Dai, Y. , Wang, F. , & Feng, Lin* . A versatile optoelectronic tweezer system for micro-objects manipulation: transportation, patterning, sorting, rotating and storage. Micromachines, 12(3), 271.
[9] Chen, Yuanyuan; Li, Zhongnan; Bai, Xue; Feng, Yanmin; Feng, Lin*; Zhang, Deyuan; Chen, Huawei; Chen, Haosheng; Reduction of Erythrocyte Fluid Adaptability Due to Cell Membrane Hardening Based on Single-Cell Analysis BioChip Journal 15 1 90-99 2021 The Korean BioChip Society (KBCS)
[10] Liang, Shuzhang; Cao, Yuqing; Dai, Yuguo; Wang, Fenghui; Bai, Xue; Song, Bin; Zhang, Chaonan; Gan, Chunyuan; Arai, Fumihito; Feng, Lin*; A Versatile Optoelectronic Tweezer System for Micro-Objects Manipulation: Transportation, Patterning, Sorting, Rotating and Storage Micromachines 12 3 271 2021 Multidisciplinary Digital Publishing Institute
[11] Chen, Dixiao; Yang, Ziping; Ji, Yiming; Dai, Yuguo; Feng, Lin*; Arai, Fumihito; Deformable ferrofluid-based millirobot with high motion accuracy and high output force Applied Physics Letters 118 13 134101 2021 AIP Publishing LLC
[12] Chen, Yuanyuan; Pan, Yunfan; Feng, Yuzhen; Li, Donghai; Man, Jia; Feng, Lin*; Zhang, Deyuan; Chen, Huawei; Chen, Haosheng; Role of glucose in the repair of cell membrane damage during squeeze distortion of erythrocytes in microfluidic capillaries Lab on a Chip 21 5 896-903 2021 Royal Society of Chemistry
[13] Bai, Xue; Chen, Dixiao; Zhang, Wei; Ossian, Heulin; Chen, Yuanyuan; Feng, Yanmin; Feng, Lin*; Arai, Fumihito; Magnetically Driven Bionic Millirobots with a Low-Delay Automated Actuation System for Bioparticles Manipulation Micromachines 11 2 231 2020 Multidisciplinary Digital Publishing Institute
[14] Dai, Yuguo; Liang, Shuzhang; Chen, Yuanyuan; Feng, Yanmin; Chen, Dixiao; Song, Bin; Bai, Xue; Zhang, Deyuan; Feng, Lin*; Arai, Fumihito; Untethered Octopus‐Inspired Millirobot Actuated by Regular Tetrahedron Arranged Magnetic Field Advanced Intelligent Systems 2 5 1900148 2020
[15] Bai, Xue; Wang, Yueying; Song, Zhiyun; Feng, Yanmin; Chen, Yuanyuan; Zhang, Deyuan; Feng, Lin*; The basic properties of gold nanoparticles and their applications in tumor diagnosis and treatment International journal of molecular sciences 21 7 2480 2020 Multidisciplinary Digital Publishing Institute
[16] Bai, Xue; Bin, Song; Yuguo, Dai; Wei, Zhang; Yanmin, Feng; Yuanyuan, Chen; Deyuan, Zhang; Fumihito, Arai; Lin, Feng; Parallel trapping, patterning, separating and rotating of micro-objects with various sizes and shapes using acoustic microstreaming Sensors and Actuators A: Physical 315 112340 2020 Elsevier
[17] Bai, Xue; Song, Bin; Chen, Dixiao; Dai, Yuguo; Feng, Lin*; Arai, Fumihito; Anticipating tumor metastasis by circulating tumor cells captured by acoustic microstreaming 2020 IEEE/RSJ International Conference on Intelligent Robots and Systems 2020 IEEE
[18] Song, Bin; Zhang, Wei; Bai, Xue; Feng, Lin*; Zhang, Deyuan; Arai, Fumihito; A novel portable cell sonoporation device based on open-source acoustofluidics 2021 IEEE/RSJ International Conference on Intelligent Robots and Systems 2020 IEEE
[19] Dai, Yuguo; Feng, Yanmin; Feng, Lin*; Chen, Yuanyuan; Bai, Xue; Liang, Shuzhang; Song, Li; Arai, Fumihito; Magnetized Cell-robot Propelled by Magnetic Field for Cancer Killing 2022 IEEE/RSJ International Conference on Intelligent Robots and Systems 2020 IEEE
[20] Feng, Yanmin; Feng, Lin*; Dai, Yuguo; Bai, Xue; Zhang, Chaonan; Chen, Yuanyuan; Arai, Fumihito; A novel and controllable cell-based microrobot in real vascular network for target tumor therapy 2023 IEEE/RSJ International Conference on Intelligent Robots and Systems 2020 IEEE
[21] Hu, Xiaohe; Yan, Xing; Gong, Longlong; Wang, Feifei; Xu, Yuanhang; Feng, Lin*; Zhang, Deyuan; Jiang, Yonggang; Improved Piezoelectric Sensing Performance of P (VDF–TrFE) Nanofibers by Utilizing BTO Nanoparticles and Penetrated Electrodes ACS applied materials & interfaces 11 7 7379-7386 2019 ACS Publications
[22] Feng, Lin*; Chen, Dixiao; Zhou, Qiang; Song, Bin; Zhang, Wei; Cell Injection Microrobot Development and Evaluation in Microfluidic Chip 2019 International Conference on Robotics and Automation (ICRA) 4831-4836 2019 IEEE
[23] Gong, De; Cai, Jun; Celi, Nuoer; Liu, Chang; Zhang, Wenqiang; Feng, Lin*; Zhang, Deyuan; Controlled propulsion of wheel-shape flaky microswimmers under rotating magnetic fields Applied Physics Letters 114 12 123701 2019 AIP Publishing LLC
[24] Song, Li; Yang, Xiuping; Hu, Hang; Peng, Guanya; Wei, Wenxuan; Dai, Yuguo; Feng, Lin*; The Design of 3-D Space Electromagnetic Control System for High-Precision and Fast-Response Control of Capsule Robot with 5-DOF International Conference on Intelligent Robotics and Applications 202-212 2019 Springer
[25] Wang, Xu; Cai, Jun; Sun, Lili; Zhang, Shuo; Gong, De; Li, Xinghao; Yue, Shuhua; Feng, Lin*; Zhang, Deyuan; Facile fabrication of magnetic microrobots based on Spirulina templates for targeted delivery and synergistic chemo-photothermal therapy ACS applied materials & interfaces 11 5 4745-4756 2019 ACS Publications
[26] Yanmin, Feng; Hanlong, Chen; Xue, Bai; Yuanyuan, Chen; Yuguo, Dai; Lin, Feng; The Study on Computer Vision-Assisted Cell Bank Construction and Screening & Classification bioRxiv 771089 2019 Cold Spring Harbor Laboratory
[27] Jiang, Yonggang; Ma, Zhiqiang; Cao, Bonan; Gong, Longlong; Feng, Lin*; Zhang, Deyuan; Development of a tactile and slip sensor with a biomimetic structure-enhanced sensing mechanism Journal of Bionic Engineering 16 1 47-55 2019 Springer Singapore
[28] Feng, Lin*; Song, Bin; Chen, Yuanyuan; Liang, Shuzhang; Dai, Yuguo; Zhou, Qiang; Chen, Dixiao; Bai, Xue; Feng, Yanmin; Jiang, Yonggang; On-chip rotational manipulation of microbeads and oocytes using acoustic microstreaming generated by oscillating asymmetrical microstructures Biomicrofluidics 13 6 64103 2019 AIP Publishing LLC
[29] Tovmachenko, Oksana; Feng, Lin*; Mousa, Abdulhamid M; Ullah, Zakir; Masoud, Mohamed Ahmed; A Capsule-Type Device for Soft Tissue Cutting Using a Threadless Ballscrew Actuator 2019 International Conference on Manipulation, Automation and Robotics at Small Scales (MARSS) 1月6日 2019 IEEE
[30] Li, Zeming; Zhang, Deyuan; Wang, Dongyue; Zhang, Liwen; Feng, Lin*; Zhang, Xiangyu; A Bioinspired Flexible Film Fabricated by Surface-Tension-Assisted Replica Molding for Dynamic Control of Unidirectional Liquid Spreading ACS applied materials & interfaces 11 51 48505-48511 2019 American Chemical Society
[31] Feng, Lin*; Shi, Wan-Yuan; Shoji, Eita; Kubo, Masaki; Tsukada, Takao; Effects of vertical, horizontal and rotational magnetic fields on convection in an electromagnetically levitated droplet International Journal of Heat and Mass Transfer 130 787-796 2019 Pergamon
[32] Hu, Hang; Yang, Xiuping; Song, Li; Wei, Wenxuan; Peng, Guanya; Feng, Lin*; High Position Accuracy and 5 Degree Freedom Magnetic Driven Capsule Robot 2019 WRC Symposium on Advanced Robotics and Automation (WRC SARA) 19-24 2019 IEEE
[33] Dai, Yuguo; Chen, Dixiao; Liang, Shuzhang; Song, Li; Qi, Qi; Feng, Lin*; A magnetically actuated octopus-like robot capable of moving in 3D space 2019 IEEE International Conference on Robotics and Biomimetics (ROBIO) 2201-2206 2019 IEEE
[34] Song, Bin; Feng, Yanmin; Zhou, Qiang; Feng, Lin*; On-Chip Three-dimension Cell Rotation Using Whirling Flows Generated by Oscillating Asymmetrical Microstructures 2019 IEEE/RSJ International Conference on Intelligent Robots and Systems (IROS) 678-683 2019 IEEE
[35] Chen, Dixiao; Zhang, Wei; Dai, Yuguo; Feng, Yanmin; Chen, Yuanyuan; Bai, Xue; Feng, Lin*; 4 DOF High-speed Cell Manipulation Magnetic-tweezers and the Operating System Driven by Piezo Ceramics 2019 International Symposium on Micro-NanoMechatronics and Human Science (MHS) 1月3日 2019 IEEE
[36] Dai, Yuguo; Chen, Yuanyuan; Feng, Yanmin; Chen, Dixiao; Bai, Xue; Feng, Lin*; Magnetized Cell-robot Propelled by Regular Tetrahedron Magnetic Actuation System 2019 International Symposium on Micro-NanoMechatronics and Human Science (MHS) 1月3日 2019 IEEE
[37] Yanmin, Feng; Dixiao, Chen; Yuguo, Dai; De, Gong; Lin, Feng; The Design and Control of Magnetized Cell-Based Microrobot for Targeting Drug Delivery 2019 IEEE 14th International Conference on Nano/Micro Engineered and Molecular Systems (NEMS) 273-276 2019 IEEE
[38] Jiang, Yonggang; Wang, Rui; Feng, Lin*; Zhang, Deyuan; Mechanochromic response of the barbules in peacock tail feather Optical Materials 75 74-78 2018 Elsevier
[39] Mousa, Abdulrahman; Feng, Lin*; Dai, Yuguo; Tovmachenko, Oksana; Self-Driving 3-legged Crawling Prototype Capsule Robot with Orientation Controlled by External Magnetic Field 2018 WRC Symposium on Advanced Robotics and Automation (WRC SARA) 243-248 2018 IEEE
[40] Feng, Lin*; Zhou, Qiang; Song, Bin; Feng, Yanmin; Cai, Jun; Jiang, Yonggang; Zhang, Deyuan; Cell injection millirobot development and evaluation in microfluidic chip Micromachines 9 11 590 2018 Multidisciplinary Digital Publishing Institute
[41] Jiang, Yonggang; Liu, Mengyang; Yan, Xing; Ono, Takahito; Feng, Lin*; Cai, Jun; Zhang, Deyuan; Electrical Breakdown‐Induced Tunable Piezoresistivity in Graphene/Polyimide Nanocomposites for Flexible Force Sensor Applications Advanced Materials Technologies 3 8 1800113 2018 Wiley Online Library
[42] Yao, Guang; Feng, Lin*; Zhang, Deyuan; Jiang, Xinggang; Morphology and Mechanical Properties of Vibratory Organs in the Leaf-cutting Ant (Atta cephalotes) Journal of Bionic Engineering 15 4 722-730 2018 Springer Singapore
[43] Feng, Lin*; Song, Bin; Zhang, Deyuan; Jiang, Yonggang; Arai, Fumihito; On-chip tunable cell rotation using acoustically oscillating asymmetrical microstructures Micromachines 9 11 596 2018 Multidisciplinary Digital Publishing Institute
[44] Jiang, Yonggang; Wang, Rui; Feng, Lin*; Li, Jian; An, Zhonglie; Zhang, Deyuan; Tunable alumina 2D photonic-crystal structures via biomineralization of peacock tail feathers Optical Materials 78 490-494 2018 Elsevier
[45] Gong, De; Cai, Jun; Celi, Nuoer; Feng, Lin*; Jiang, Yonggang; Zhang, Deyuan; Bio-inspired magnetic helical microswimmers made of nickel-plated Spirulina with enhanced propulsion velocity Journal of Magnetism and Magnetic Materials 468 148-154 2018 Elsevier
[46] Jiang, Yonggang; Liu, Mengyang; Yan, Xing; Ono, Takahito; Feng, Lin*; Cai, Jun; Zhang, Deyuan; Flexible Force Sensors: Electrical Breakdown‐Induced Tunable Piezoresistivity in Graphene/Polyimide Nanocomposites for Flexible Force Sensor Applications (Adv. Mater. Technol. 8/2018) Advanced Materials Technologies 3 8 1870031 2018 Wiley Online Library
[47] Jiang, Yonggang; Gong, Longlong; Hu, Xiaohe; Zhao, Yong; Chen, Huawei; Feng, Lin*; Zhang, Deyuan; Aligned P (VDF-TrFE) nanofibers for enhanced piezoelectric directional strain sensing Polymers 10 4 364 2018 Multidisciplinary Digital Publishing Institute
[48] Feng, Lin*; Wu, Xiaocong; Jiang, Yonggang; Zhang, Deyuan; Arai, Fumihito; Manipulating microrobots using balanced magnetic and buoyancy forces Micromachines 9 2 50 2018 Multidisciplinary Digital Publishing Institute
[49] Zhou, Qiang; Song, Bin; Feng, Yanmin; Feng, Lin*; Cell Injection Microrobot Development and Evaluation in Microfluidic Chip 2018 International Symposium on Micro-NanoMechatronics and Human Science (MHS) 1月7日 2018 IEEE
[50] Dai, Yuguo; Feng, Lin*; Mousa, Abdulrahman; Newly Established Three Dimensional Magnetically Controlling System 2018 International Symposium on Micro-NanoMechatronics and Human Science (MHS) 1月3日 2018 IEEE
[51] Feng, Lin*; Zhang, Shengyuan; Jiang, Yonggang; Zhang, Deyuan; Arai, Fumihito; Microrobot with passive diamagnetic levitation for microparticle manipulations Journal of Applied Physics 122 24 243901 2017 AIP Publishing LLC
[52] Feng, Lin*; Liang, Shuzhang; Zhou, Xiangcong; Yang, Jianlei; Jiang, Yonggang; Zhang, Deyuan; Arai, Fumihito; On-chip microfluid induced by oscillation of microrobot for noncontact cell transportation Applied Physics Letters 111 20 203703 2017 AIP Publishing LLC
[53] Feng, Lin*; Di, Pei; Arai, Fumihito; High-precision motion of magnetic microrobot with ultrasonic levitation for 3-D rotation of single oocyte The International Journal of Robotics Research 35 12 1445-1458 2016 SAGE Publications Sage UK: London, England
[54] Turan, Bilal; Sakuma, Shinya; Feng, Lin*; Arai, Fumihito; Automation of an on-chip cell mechanical characterization system for stiffness evaluation 2015 International Symposium on Micro-NanoMechatronics and Human Science (MHS) 1月4日 2015 IEEE
[55] Feng, Lin*; Turan, Bilal; Ningga, U; Arai, Fumihito; Three dimensional rotation of bovine oocyte by using magnetically driven on-chip robot 2014 IEEE/RSJ International Conference on Intelligent Robots and Systems 4668-4673 2014 IEEE
[56] Feng, Lin*; Manipulation of Oocytes by Magnetically Driven Microrobot on a Chip 2014 名古屋大学
[57] Feng, Lin*; Hagiwara, Masaya; Ichikawa, Akihiko; Arai, Fumihito; On-chip enucleation of bovine oocytes using microrobot-assisted flow-speed control Micromachines 4 2 272-285 2013 Multidisciplinary Digital Publishing Institute
[58] Feng, Lin*; Sun, Yiling; Ohsumi, Chisato; Arai, Fumihito; Accurate dispensing system for single oocytes using air ejection Biomicrofluidics 7 5 54113 2013 American Institute of Physics
[59] Feng, Lin*; Hagiwara, Masaya; Ichikawa, Akihiko; Kawahara, Tomohiro; Arai, Fumihito; Smooth enucleation of bovine oocyte by microrobot with local flow speed control in microchannel 2012 IEEE/RSJ International Conference on Intelligent Robots and Systems 944-949 2012 IEEE
[60] Feng, Lin*; Kawahara, Tomohiro; Yamanishi, Yoko; Hagiwara, Masaya; Kosuge, Kazuhiro; Arai, Fumihito; On-demand and size-controlled production of droplets by magnetically driven microtool Journal of Robotics and Mechatronics 24 1 133-140 2012 Fuji Technology Press
[61] Feng, Lin*; HAGIWARA, Masaya; ICHIKAWA, Akihiko; KAWAHARA, Tomohiro; ARAI, Fumihito; 1P1-U04 On-chip Smooth Enucleation by Hydraulic Force Control Using Magnetically Driven Microtool (Nano/Micro Fluid System) The Proceedings of JSME annual Conference on Robotics and Mechatronics (Robomec) 2012 _1P1-U04_1-_1P1-U04_4 2012 The Japan Society of Mechanical Engineers
[62] Feng, Lin*; Ichikawa, Akihiko; Arai, Fumihito; Hagiwara, Masaya; Continuous enucleation of bovine oocyte by microrobot with local flow distribution control 2012 International Conference on Manipulation, Manufacturing and Measurement on the Nanoscale (3M-NANO) 59-64 2012 IEEE
[63] Feng, Lin*; Hagiwara, Masaya; Ichikawa, Akihiko; Sun, YL; Arai, Fumihito; High-speed production and dispensing of enucleated oocyte by microrobot on a chip 2012 International Symposium on Micro-NanoMechatronics and Human Science (MHS) 111-115 2012 IEEE
[64] Hagiwara, Masaya; Kawahara, Tomohiro; Feng, Lin*; Yamanishi, Yoko; Arai, Fumihito; High performance magnetically driven microtools with ultrasonic vibration for biomedical innovations 2011 IEEE International Conference on Robotics and Automation 3453-3454 2011 IEEE
[65] Feng, Lin*; Huseyin, U; Kawahara, Tomohiro; Hagiwara, Masaya; Yamanish, Y; Arai, Fumihito; On-chip high-speed and on-demand single microbeads loading 2011 International Symposium on Micro-NanoMechatronics and Human Science 291-296 2011 IEEE
[66] Hagiwara, Masaya; Kawahara, Tomohiro; Feng, Lin*; Yamanishi, Yoko; Arai, Fumihito; On-chip enucleation of oocyte by magnetically driven microtools with ultrasonic vibration 2011 IEEE International Conference on Robotics and Automation 2680-2685 2011 IEEE
[67] Feng, L; Hagiwara, M; Uvet, Huseyin; Yamanish, Y; Kawahara, T; Kosuge, Kazuhiro; Arai, F; High-speed delivery of microbeads in microchannel using magnetically driven microtool 2011 16th International Solid-State Sensors, Actuators and Microsystems Conference 1312-1315 2011 IEEE
[68] Kawahara, Tomohiro; Hirano, Tatsuhiko; Feng, Lin*; Uvet, Huseyin; Hagiwara, Masaya; Yamanishi, Yoko; Arai, Fumihito; High-speed single cell dispensing system 2011 International Symposium on Micro-NanoMechatronics and Human Science 472-474 2011 IEEE
[69] Uvet, Huseyin; Feng, Lin*; Ohashi, Shigeo; Hagiwara, Masaya; Kawahara, Tomohiro; Yamanishi, Yoko; Arai, Fumihito; On-chip single particle loading and dispensing 2011 IEEE International Conference on Robotics and Automation 3151-3156 2011 IEEE
[70] Hagiwara, M; Kawahara, T; Feng, L; Yamanishi, Yoko; Arai, F; On-chip dual-arm microrobot driven by permanent magnets for high speed cell enucleation 2011 IEEE 24th International Conference on Micro Electro Mechanical Systems 189-192 2011 IEEE
[71] Hagiwara, Masaya; Kawahara, Tomohiro; Yamanishi, Yoko; Masuda, Taisuke; Feng, Lin*; Arai, Fumihito; On-chip magnetically actuated robot with ultrasonic vibration for single cell manipulations Lab on a Chip 11 12 2049-2054 2011 Royal Society of Chemistry
[72] Yamanishi, Yoko; Feng, Lin*; Arai, Fumihito; On-demand and Size-controlled Production of emulsion droplets by magnetically driven microtool 2010 IEEE International Conference on Robotics and Automation 4094-4099 2010 IEEE
[73] Yamanishi, Yoko; Feng, Lin*; Arai, Fumihito; On-demand and size-controlled production of emulsion droplet in microfludic devices 2010 IEEE 23rd International Conference on Micro Electro Mechanical Systems (MEMS) 1087-1090 2010 IEEE
[74] Hagiwara, Masaya; Kawahara, Tomohiro; Feng, Lin*; Yamanishi, Yoko; Arai, Fumihito; High precision magnetically driven microtools with ultrasonic vibration for enucleation of oocytes 2010 International Symposium on Micro-NanoMechatronics and Human Science 47-52 2010 IEEE
[75] Feng, Lin*; Yamanishi, Yoko; Kawahara, Tomohito; Hagiwara, Masaya; Kosuge, Kazuhiro; Arai, Fumihito; On-chip production of droplets with on-demand and size control The Abstracts of the international conference on advanced mechatronics: toward evolutionary fusion of IT and mechatronics: ICAM 2010.5 367-372 2010 The Japan Society of Mechanical Engineers
[76] Yamanishi, Yoko; Feng, Lin*; Arai, Fumihito; On-demand production of emulsion droplets over a wide range of sizes Advanced Robotics 24 14 2005-2018 2010 Taylor & Francis
[77] Feng, Lin*; YAMANISHI, Yoko; KAWAHARA, Tomohiro; HAGIWARA, Masaya; KOSUGE, Kazuhiro; ARAI, Fumihito; 2A2-A07 Robot-on-a-chip: Part1: On-chip Generation of Droplets and Size Control The Proceedings of JSME annual Conference on Robotics and Mechatronics (Robomec) 2010 _2A2-A07_1-_2A2-A07_4 2010 The Japan Society of Mechanical Engineers
[78] Hagiwara, Masaya; Shioiri, Tatsuya; Niimi, Miyako; Kawahara, Tomohiro; Yamanishi, Yoko; Masuda, Taisuke; Feng, Lin*; Nakanishi, Hayao; Arai, Fumihito; On-chip particle sorting into multiple channels by magnetically driven microtools The Abstracts of the international conference on advanced mechatronics: toward evolutionary fusion of IT and mechatronics: ICAM 2010.5 373-378 2010 The Japan Society of Mechanical Engineers
[79] Yamanishi, Yoko; Feng, Lin*; Kihara, Yuki; Sakuma, Shinya; Arai, Fumihito; Formation of microdroplets utilizing hybrid magnetically driven microtool on a microfluidic chip 2009 IEEE International Conference on Robotics and Biomimetics (ROBIO) 159-164 2009 IEEE
[80] Feng, Lin*; Yamanishi, Yoko; Arai, Fumihito; On-demand generation of droplet in size over a wide range by microfluidic control 2009 International Symposium on Micro-NanoMechatronics and Human Science 139-144 2009 IEEE
Associate Editor AE
IEEE ICUS 2021(2021 4th IEEE International Conference on Unmanned Systems)

IROS 2020
IROS 2021
ICRA 2020
Session Chair
IROS 2020
审稿人:
<Advanced optical materials>Q1 IF 15.8
<Progress in Materials Science>Q1 IF 11
< Small > Q1 IF 10
<Nanoscale> Q1 IF 7.394
<IEEE Transactions on Automation Science and Engineering> Q1 IF 5.2
<Sensors and Actuators B> Q1 IF 4.8
<Journal of nanotechnology>Q1 IF 3.5
<IEEE Transaction on Robotics Research> Q1 IF 2.6
<Chemistry An Asian Journal> IF 4.056

<IEEE Robotics and Automation Letters> IF 3.6
<Sensors>IF 4

< Advanced Materials Technologies> IF 5.969

<Advanced Intelligent System>
<Composite Part B Engineering>IF 7.635 Q1 1/26

<Actuators> IF 2
2020届硕士研究生毕业合影
研究室合影2020年11月28日
日本东京大学教授新井史人教授为长期合作伙伴,每年互派学生交流
教育经历
[1] 2004.9-2008.6
中国地质大学 | 电子信息工程 | 本科 | 本科
[2] 2011.4-2014.3
名古屋大学 | 微纳米系统 | 博士学位 | 博士研究生毕业
[3] 2009.4-2011.3
日本东北大学 | 生物机器人 | Master's Degree | 硕士研究生毕业
工作经历
[1] 2015.4-2016.8
日本 日产(尼桑)自动车株式会社 | 智能驾驶 | 研究开发 | 研究开发
ITS 智能驾驶系统研究开发
[2] 2014.5-2015.3
日本文部科学省 | 工学研究课 | 特别研究员 | 特别研究员

社会兼职
[1] 2012.1-至今
美国电子电气工业学会 成员
中国微米纳米技术学会 成员
中国机械工程学会 成员
研究方向
[1] 微纳米机器人
微纳米系统
仿生智能系统
仿生微纳生物加工制造
微型机器人
Milli- Micro- and Nano-Robotics
Intelligent Systems
Bio-Robotics
On-chip Robotics
Application to Bio-medical Science and Engineering
Bio-Engineering
ElectroOptics tweezers
Micro-swimmer
Autonomous Capsule Robot
Cell-Robot driven by magnetic particles